I am NOT feeling guilty for featuring the wonderful Sophia of Little Box Brownie in the January issue of the Magazine.  Not at all, not one little bit.  I have made the Raspberry & Chocolate Cheesecake Brownies we featured and they are DELICIOUS!
So outrageously delicious in fact, that they were all eaten before the end of the afternoon!  And this is why I feel guilty.  After such wanton over-indulgence over the holidays I am trying to eat healthily this month.  I am sure lots of you are too – and here am I putting temptation in your way by introducing you to this wonderful baking blog, which also features such delights as Lemon Tart ….
and Oreo brownies ….
(for recipes, please click on the images above). It's going to be hard, but I am trying to resist making any more of Sophia's delicious goodies until the end of the month.  Until then I will hope to satisfy myself with flicking through her book "A Piece of Cake" (though I can't promise that a little bit of baking won't sneak into my Sunday afternoons!)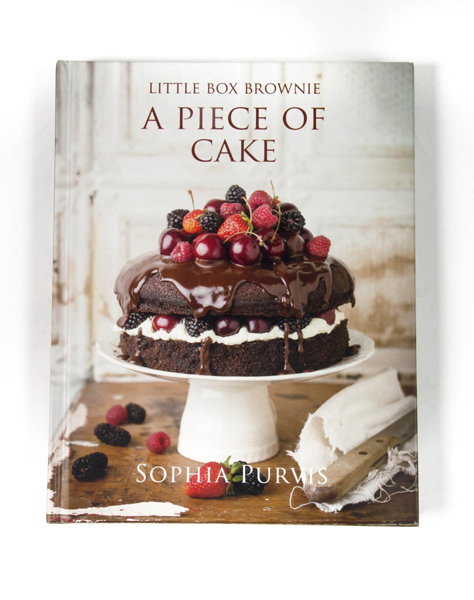 You can find more recipes and more details of Sophia's book over on her website www.littleboxbrownie.com.  Thanks Sophia for featuring in this month's issue!