I know I've said so before, but one of my most absolute favouritest parts of the Magazine is the "Meet the Maker" feature that Rosie introduced.  Over the last few months we've chatted to so many talented designer-makers from across the globe.  Our second "Meet the Maker" from the December issue is Grace Gatley whose handstitching is absolute perfection ….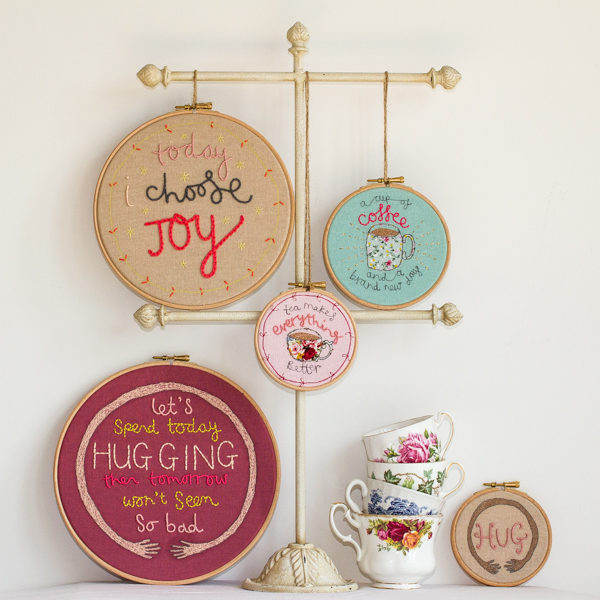 Grace Gatley is a textile artist who specialises in mixed media textiles. Her work combines free-hand machine stitch and hand embroidery to create illustrative, quirky pieces of textile art, accessories and homewares …..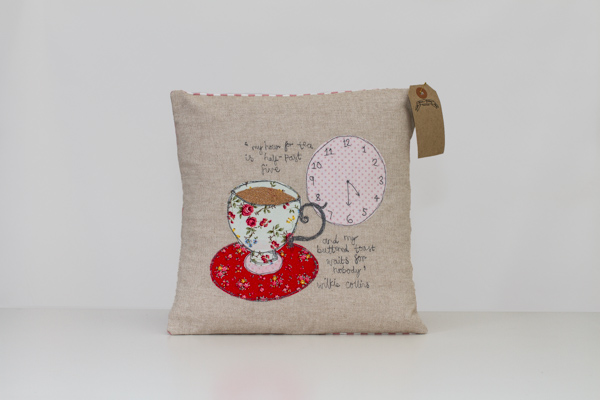 She uses lovely cottons and linens are used as a ground to work on to, while found fabrics and haberdashery are used in combination with applique and print to build up interesting layers of surface on which to embellish. Soft neutrals, pastels and neon brights of a floral, stripey and polka-dotty nature are favoured fabric flavours!

Grace studied at Falmouth University in the beautiful harbour town of Falmouth, Cornwall. It is safe to say that her degree was powered by tea. Indeed, her work is still mainly inspired by tea, as well as the beauty of this glorious earth, and lovely things that people say.
You can see more of Grace's work over on her website, Grace Gatley Textiles and visit her shop on Etsy, where you'll find some of her lovely creations.  Read our full interview with Grace and learn more about her work, life and inspiration in the December issue of the Bustle & Sew Magazine.