How is it almost Christmas?! It really feels like it's crept up on us this year (even more so than usual!). I think it's because not only are we getting everything ready for the big day but we're also making preparations for Freddie's first birthday which is on Boxing Day. The holidays this year are going to be more magical than ever!
Even though Christmas is now only a few days away there is still time for some last minute festive crafting…how about adding a little Chris-mouse to your decorations?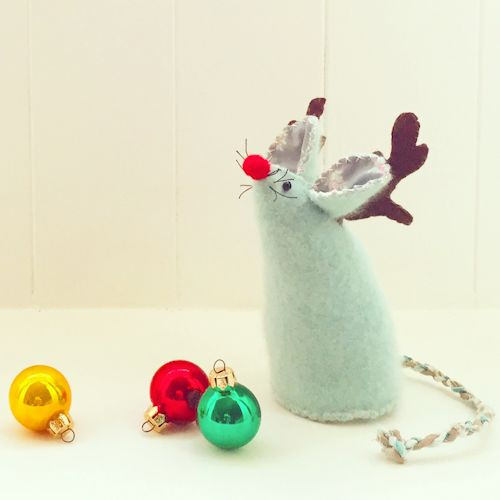 We first blogged about this little fellow back in 2014 (you can read the full post here). He's so quick and easy to make and is sure to add some festive cheer to your home this Christmastime!
You can download your free pattern HERE.